It's official I've moved to "address unknown", well its been going for a while, but here's the synopsis. Google (and Google Corporate) has become the new platform for the nimble minded and flexible. E-mail is now all on-line and uses the Google spam filtering system (that works much better than any desktop products) and no more Outlook. So, all my systemiclogic, reframingbusiness etc e-mail accounts are now consolidated on a single platform with 5Gb of storage for free. Planning my diary has always been a nightmare, for me and my assistants. Well, my calendar is on Google and I sync it to my mobile through the Apple iCal product (no more MS Exchange…). It also gets sync'ed with my Thunderbird desktop app (to make me feel that there is at least something left on my machine to run).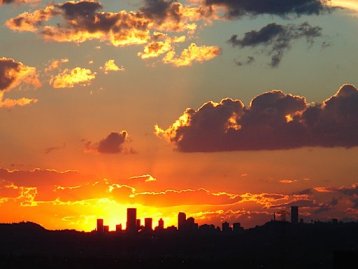 You also get 1Gb of disk for pictures when using Picasa, check out my public photo collection at Jay's Photo's. Some of my digital pics that might be interesting to a wider audience are all on there. Check out Epic 2015, it will give you a glimpse of the automated "white collar synthetic worker" and human dilemma; in a world where so much is virtual.
There are certain documents, for example our business plans, budgets, and other company information that needs to be shared internationally. Google documents does the job pretty well for basic document storage and sharing. I still use NeoOffice on my Apple for the formatting of documents, spreadsheets and presentations and for the sake of bandwidth starved South Africa. There are many lessons in Apple's design, Google's simplicity and Amazon's functionality…and Epic 2015 gives an interesting angle.
Our CRM is also finally on the web; clients, opportunities, campaigns, contacts, target markets, etc; the whole lot. We use SugarCRM as the Open Source platform and host the application at our service provider in the USA. Now all our partners around the world can share client information, proposals, e-mails, and marketing campaigns. Our project management is making its way on-line as I write this (a confession; this is the second attempt to virtualise all of our planning capability). All projects that have been initiated through the CRM system are now being tracked, costed and resourced through an on-line project management system (I'm vague about this, as we are still testing some options ;-).
There are a couple of items left to move into the global grid – but that is for another time. Keep an eye out for Android, the mobile initiative by Google. This is the next frontier of radical change… Also have a look at Omnidrive where you get 1Gig of on-line storage for your documents and files for free and then you can purchase space as needed. These are only a few scraplets of information about the ability to move your life into the virtual space (have a look at del.icio.us) where your internet bookmarks are all on-line – for some this is old news, but for others the ability to live as a true intellectual NOMAD is becoming a productive reality.
Just imagine the day where you don't have to worry about the "desktop", the "licensed" product, the "computer asset", but only the basic device that gives you access to the network.